I have been an awful blogger and reader lately, but I have a valid reason.
My husband and I are expecting our first baby in September!
We are so excited (and nervous) and cannot wait for this new adventure. That being said, being pregnant is exhausting. I'm now 18 weeks and finally feel a little more energetic. I was also in a car accident in February (baby and I are fine), which resulted in our car being written off and that was just one very long, crazy month. I'm hoping that I can settle back into a routine before I hit the uncomfortable 3rd trimester.
I've got two reviews today because I am awful and I'm behind on my reviews. Both books were provided by Simon and Schuster Canada, but as always, all opinions are my own. Thank you Simon and Schuster Canada!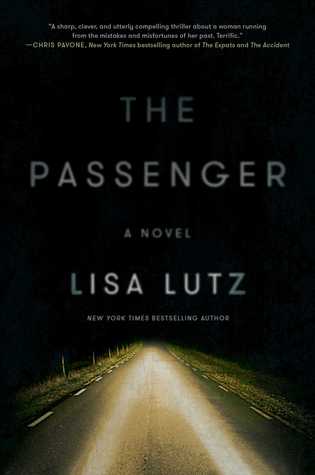 If you're looking for a book with lots of secrets and unreliable characters, this is definitely the book for you. After finding her husband dead at the bottom of the stairs, Tanya is on the run and not for the first (or last) time. Right away you're wondering if she killed her husband and you realize that she is quite unreliable. Throughout the book, she is forced to change her name and identity in order to keep her secrets. The name changes are nicely sectioned out, so it's not confusing to follow.
Tanya meets Blue, who may just be even more unreliable than Tanya. Tanya ends up moving in with Blue and the two find themselves entangled in a mess that leaves Tanya running again. You really do feel like a passenger in Tanya's life of craziness.
Each time Tanya ran and changed her identity it was almost like reading a new character, which I enjoyed. I wanted to hate Tanya because I didn't know if she was a ruthless killer, but at the same time, I found myself liking her and really wanting her to be a good person.
My favourite part of the book were the random emails from an unknown male named Ryan to Jo. Who is Jo? Is Jo another version of Tanya? The e-mails span from 2008 to 2015 and hint at a very bad past for whoever Ryan and Jo may be.
I felt like there were a lot of different mysteries in this book and a lot of questions. All the questions are, thankfully, answered by the end and many of the answers were not what I anticipated. This book definitely takes you on a ride. I rated this 3 out of 5 stars.
Still Mine is a thriller with a dark atmosphere and seedy characters that will leave you feeling unnerved. Clare is on the run from her husband and her troubled past. With the help of a mysterious man named Malcolm, she ends up in a very small town, Blackmore, and draws attention to herself when she starts asking questions about a local missing girl, Shayna.
Clare finds herself getting acquainted with the residents of Blackmore, and finds herself involved in their twisted lives. I found that I couldn't trust any of the characters, and I wanted to know how they were involved in the disappearance of Shayna. There's her ex-husband, her friend, a drug dealer, her parents, a doctor, and you honestly don't know what any of them have to do with anything until the very end. I loved that I couldn't trust anyone. There are a lot of characters in this book, but they're easy to keep track of.
I found myself fully involved in this book as I was reading it, and basically read it in two sittings. I had so many questions, not only about Shayna, but about Clare and Malcolm. Is Malcolm a good guy, or is he just waiting to harm Clare? Clare felt like she was being watched the whole novel, and I felt that way, too. I was on edge, waiting for some big revelation.
The ending was not what I was expecting, and I mean that in a good way. I was happy with the ending, and the last page left me desperately needing more. I would definitely recommend this to people looking for a dark thriller full of seedy characters in an equally seedy town. I rated this 4 out of 5 stars.